The mission of CeCe's Hope Center (CHC) is improving the lives and future of 18-24 year old female victims of sexual abuse and exploitation by bridging the gap in available services and support.
​
A primary focus is on women who have aged out, or about to age out, of the foster care or justice system, or those recently rescued by law enforcement.
CHC is dedicated to the memory of a young woman who survived a traumatic childhood, successfully transitioned to adulthood, and found her happiness.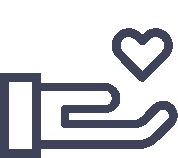 Join us as we bridge the gap in critical services for young women
ages 18-24 transitioning into adulthood after suffering childhood sexual trauma.
Thank you for your support!
CeCe's Hope Center is an Arizona Qualified Charitable Organization. This means your donation to CeCe's of $800 if you file married joint, $400 if you file single, can be subtracted dollar-for-dollar from your Arizona taxes.
If you have to pay taxes anyway, why not support a young woman and donate to CeCe's?
ARIZONA TAX CREDITS
QUALIFIED CHARITABLE ORGANIZATION
Arizona Charitable Tax Credit Qualified